SJX 2170 Jet Boat Color Options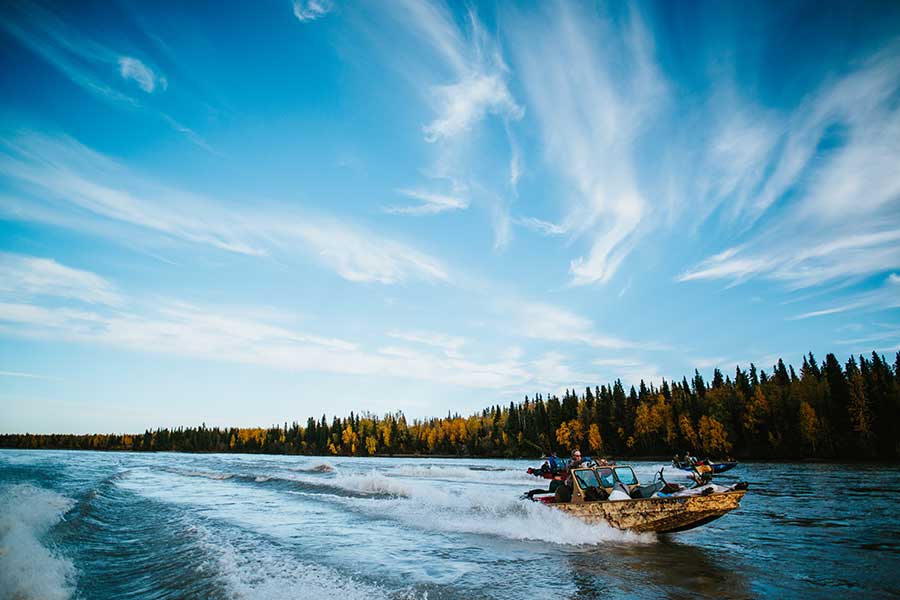 Customizing your SJX 2170 Jet Boat isn't just about the additional options you add to make that perfect jet boat. It also means choosing how it will look as well. Color choices are offered for the boat's exterior, the interior, and the upholstery.The exterior comes standard with a digital pattern wrap in a color you choose from our available standard colors (see color options below).  If you would like a different color digital pattern wrap than what we offer below then let us know and we can create that as well, with a slight up charge.  As an option, we also can create a custom personalized wrap based on your concept, with an additional charge. Tells us what you would like and we do the rest.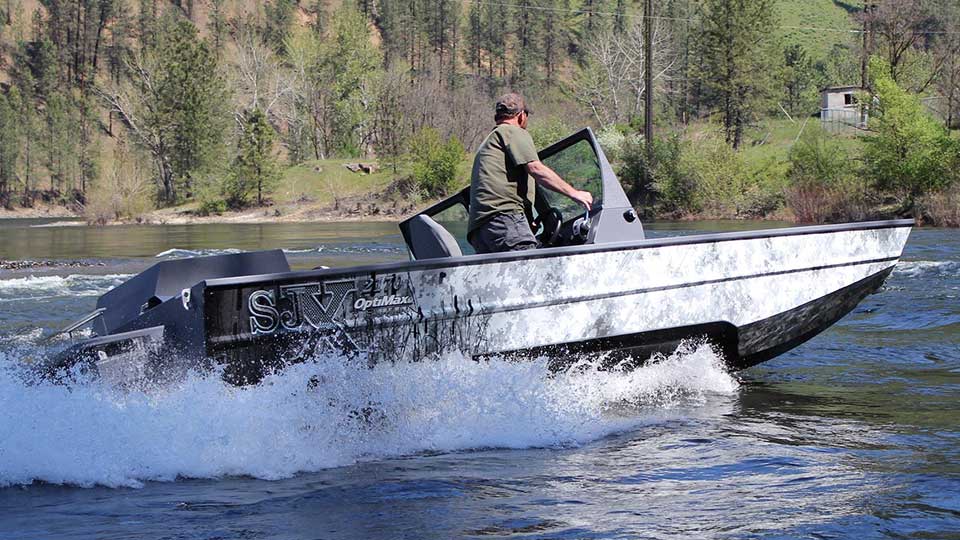 SJX Color Option Blizzard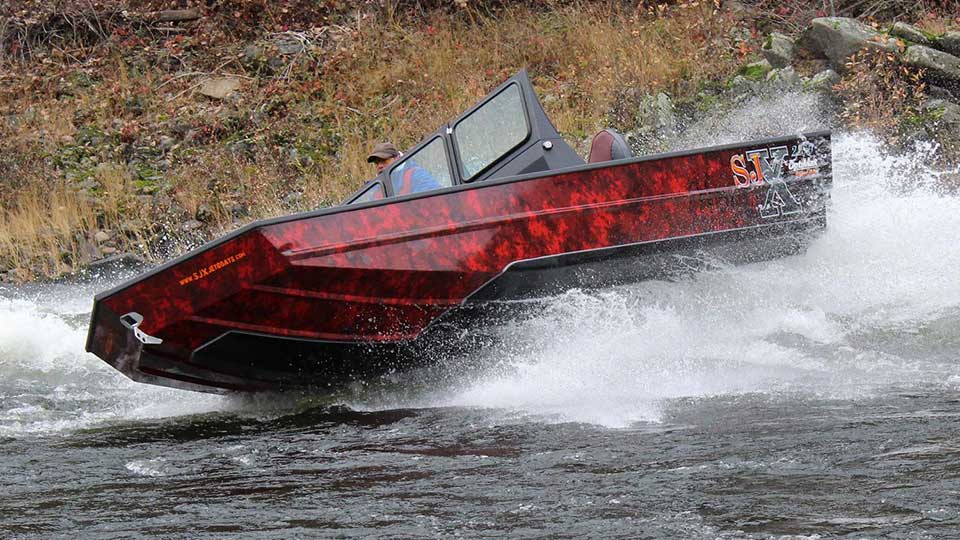 SJX Color Option Blood-Red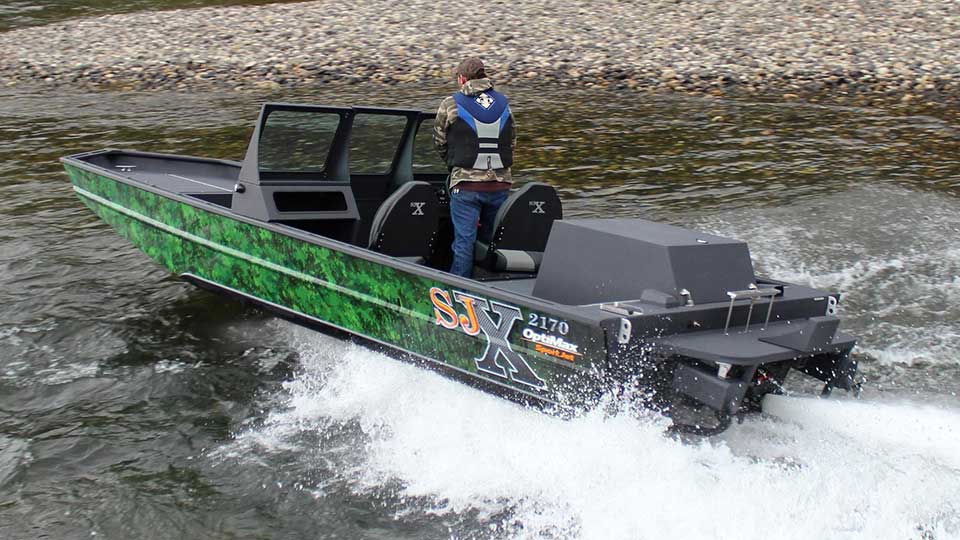 SJX Color Option Forrest-Green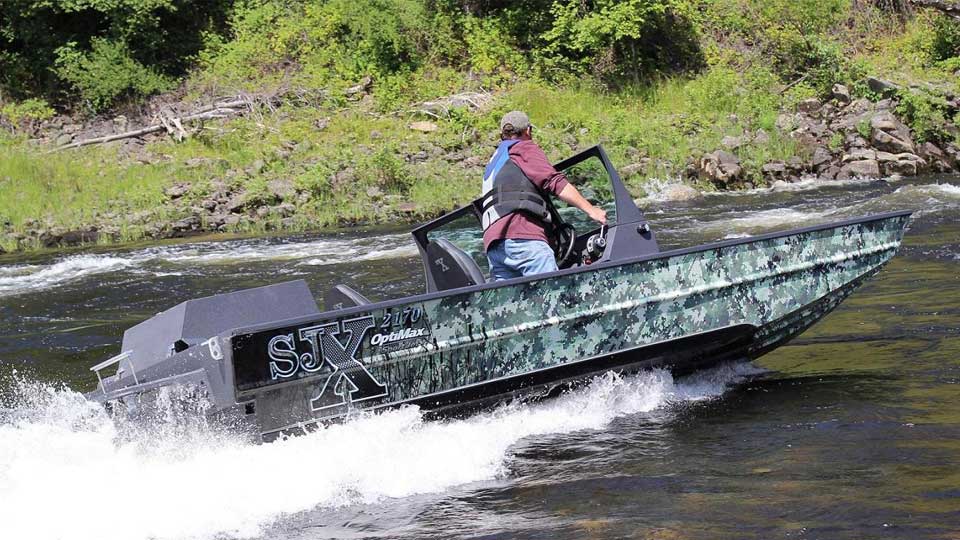 SJX Color Option Green-Sandstone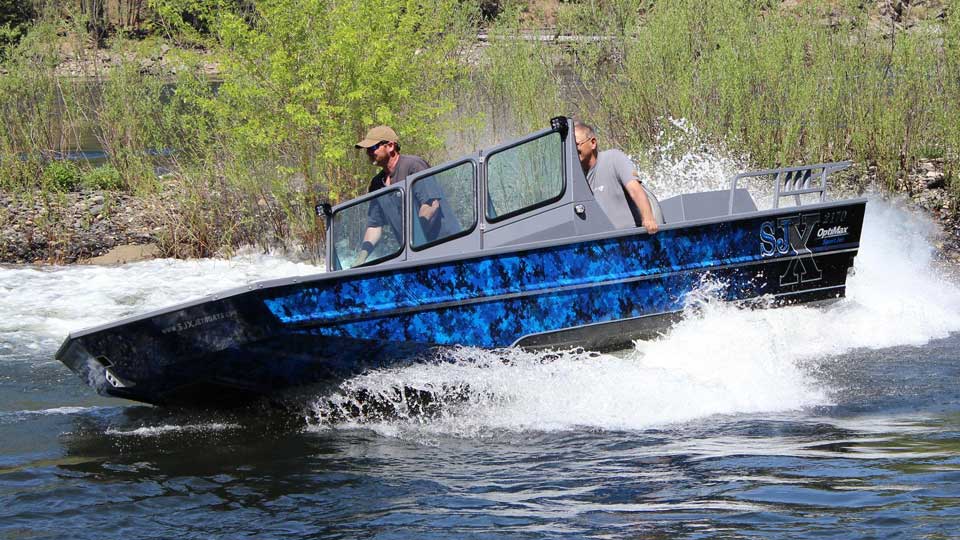 SJX Color Option Midnight-Blue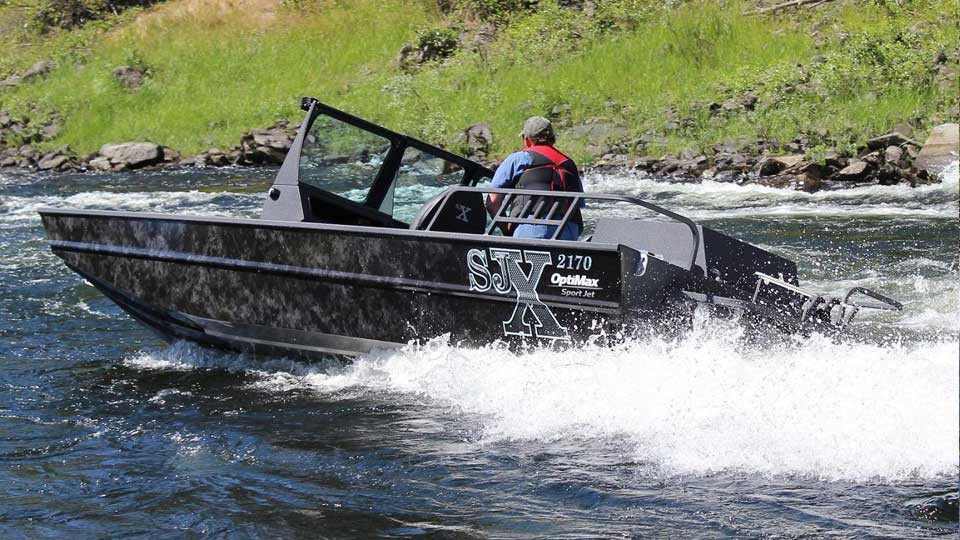 SJX Color Option Midnight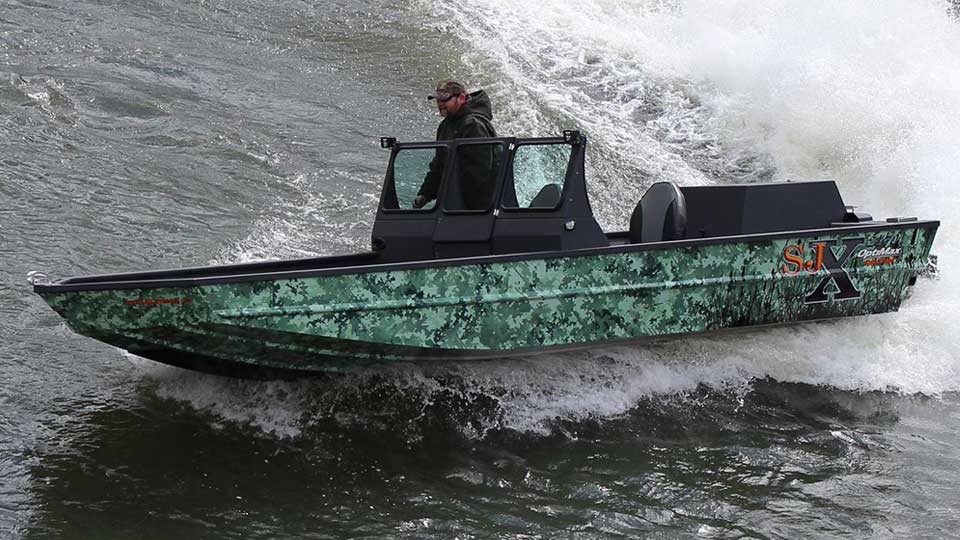 SJX Color Option Moss-Green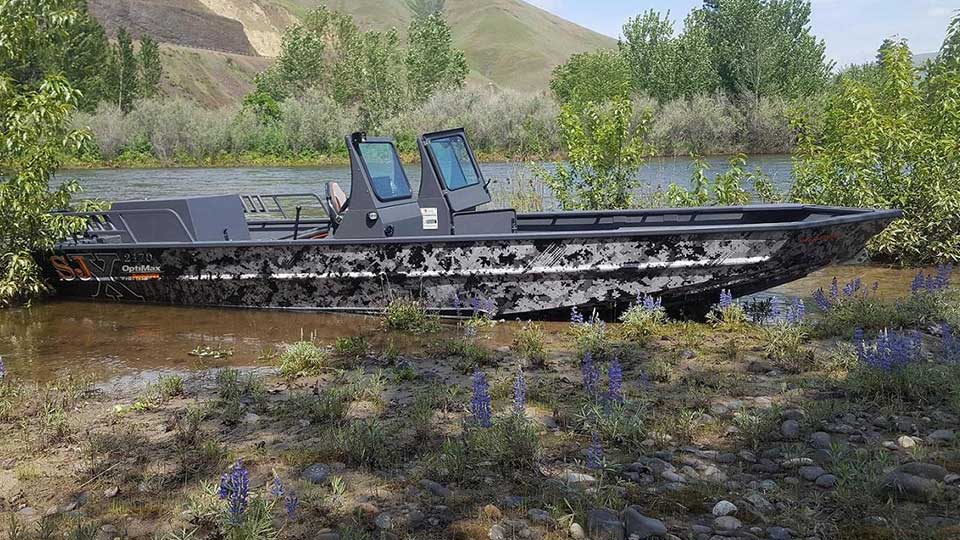 SJX Color Option Shadows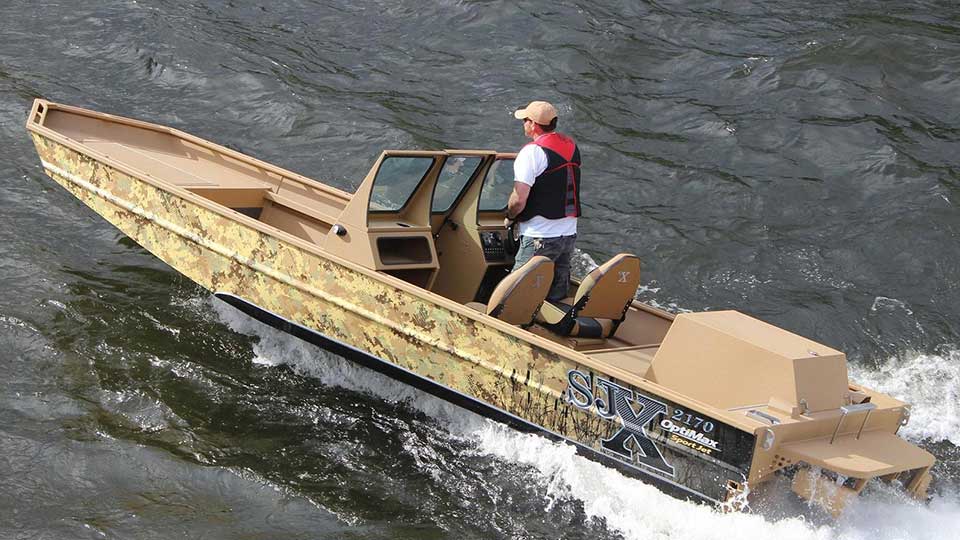 SJX Color Option Yukon-Camo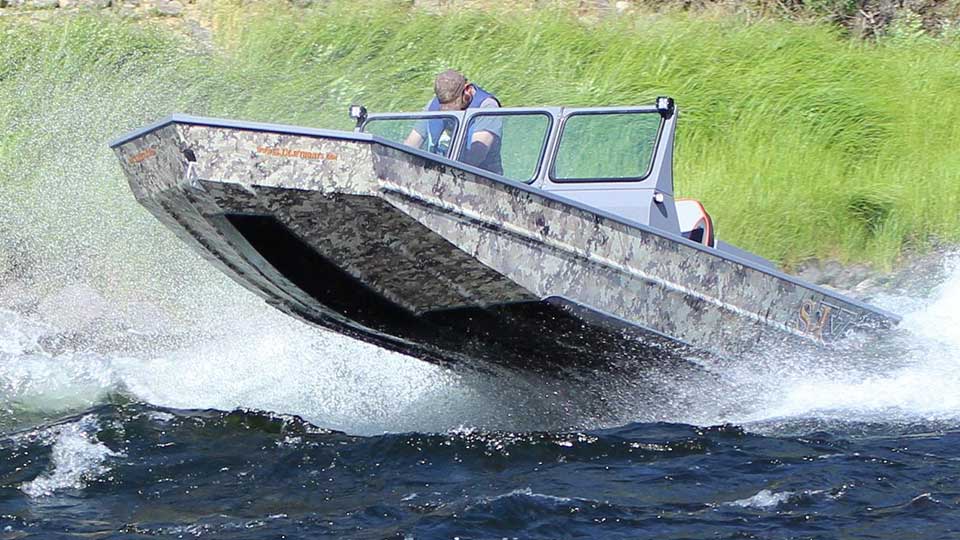 SJX Color Option Sandstone
CUSTOM COLOR OPTIONS
Here are just a few of the other color options available to our standard digi pattern which some of our customers chose instead of one or our standard color choices.  Almost any color is available giving you a custom color and look with a small upcharge.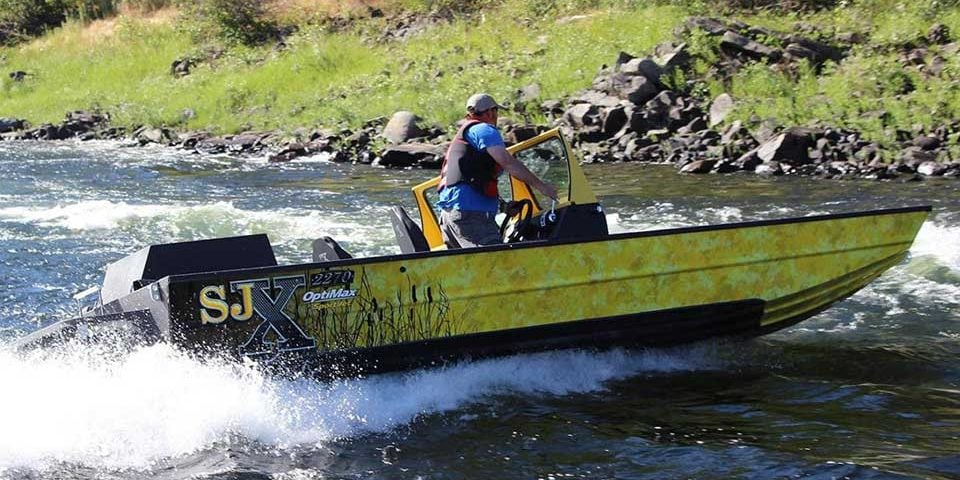 SJX Color Option Yellow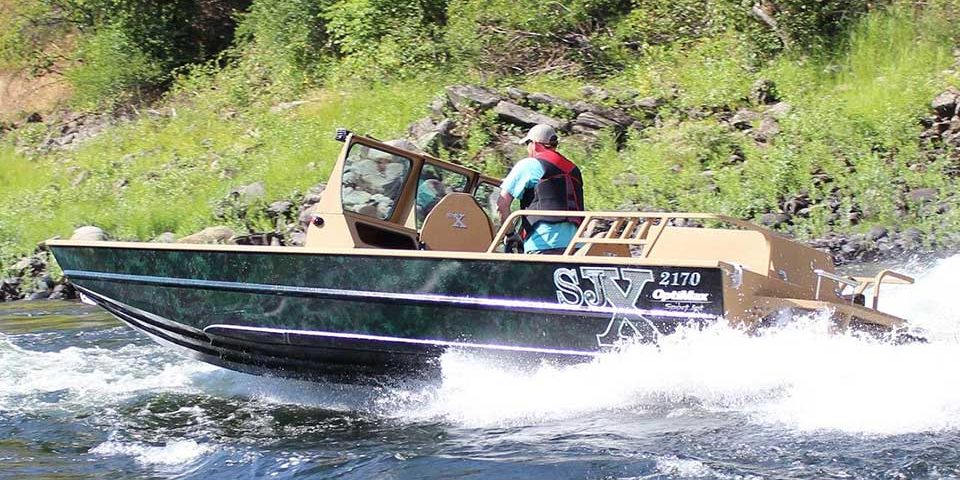 SJX Color Option Midnight-Dark-Green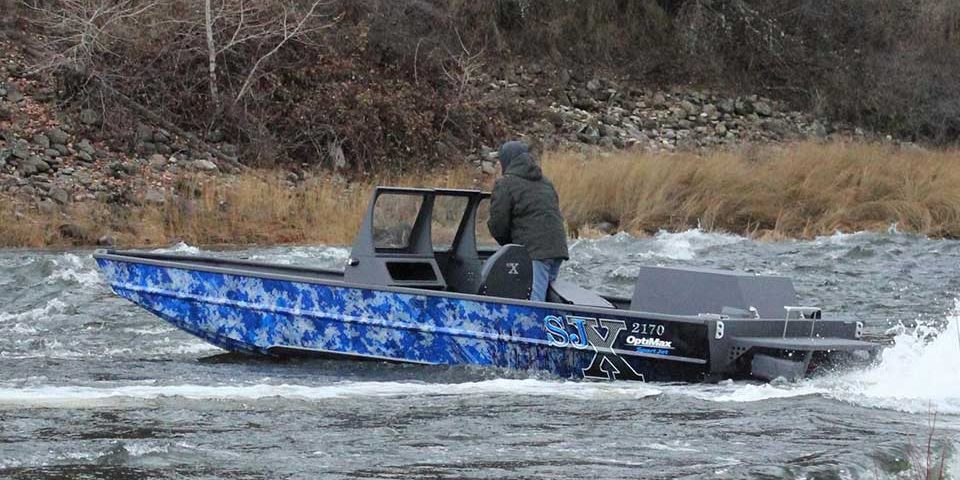 SJX Color Option Blue Stream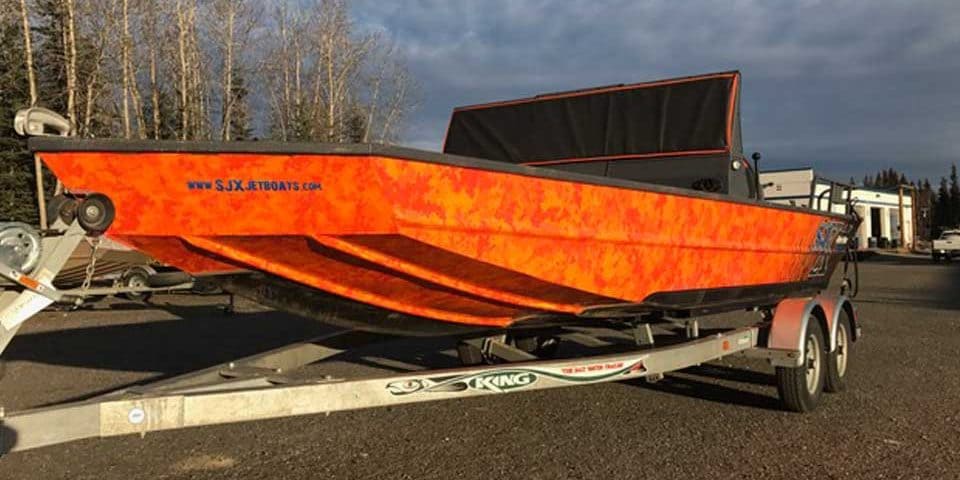 SJX Color Option Orange
CUSTOM WRAP OPTIONS
If you want a completely customized look to your New SJX Jet Boat, then this is the way to go. Here are just a few of the custom wraps we have created for customers who wanted their boat to be unique. You can give us the concept or provide us with a photo, and we will create a work of art for your SJX Jet Boat. This gives you the ability to personize your boat, and the additional cost is very much worth it.
Since you'll be spending most or your time inside the boat it makes since to choose the color to your liking.
*some interior colors aren't available with selected exterior color or wraps.*
UPHOLSTERY OPTIONS
One of the most frequently ask questions we get is about upholstery. There are a number of options for your upholstery including the seat trim and even the color of our SJX logo.
There are several color options available for our seats. You can choose the colors of the main seat panels, the trim and the logo.
For a more complete color scheme click the Learn More button. 
*some colors are not available due to the manufacturer*
SJX 2170 Jet Boat Canvas & Topper
We offer both full and half canvas, toppers and Window Pillows to protect from rocks damaging your windshield while on the road.