Why would you buy an SJX over any of the other types of shallow water jet boats on the market?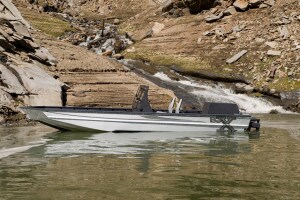 The primary reason would be the fact that all other shallow water inboard tunnel hulls are more or less just a copy of our original design. They are several years behind in research and development. To have a boat that performs as well as ours does today was, and still is from a dedication to quality and performance. The biggest difference being the other companies who manufacture these copies aren't actual boat users. I don't only own this company, I am an avid boat user. I know this boat from front to back. I know what you need to know about shallow water aluminum jet boats.
Whether you're a hunter, a fisherman, or an adventurist, you could quite possibly go where nobody else has ever been. A plane could fly over you, but he could never land there.
Shallow water jet boats are a breed all their own. There just aren't that many extreme shallow water jet boats any jet boat that has the Mercury sport jet and is considered a shallow water boat are based on a copy of this design. So when you take a copy of this design and set it side-by-side with our original design it's really a no-brainer. The quality of our build just stands out so much higher than any of the others out there. Anybody can put bells and whistles on a boat. It doesn't make it float any better, it doesn't make it perform any better. This boat was designed for the strength of structure, performance, and 110% functionality. Not just in utility uses but recreational uses. The utility uses are unbelievable. Primarily for payloads and economically in shallow water conditions.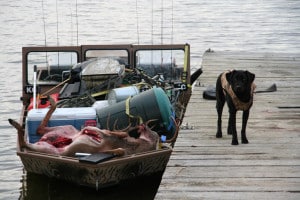 Obviously, as a hunter, you want to get to those remote locations. You want to get to where the game is, and as long as you are in an SJX you can. So it goes without saying that getting there is only half the journey. You're going to have an extra payload and more weight from the game. You want to be able to take the game out. The SJX has no problem getting up the river to where you need to go and getting the game back out with that extra payload, it's designed for it.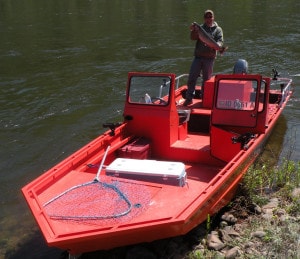 An avid fisherman wants to reach the spots other fishermen only dream about. From a recreational standpoint, the performance of an SJX is unmatched. You will be able to get to the places you couldn't get before. Get to where the fishing is better. Have a longer range of running on less fuel. When you add the jet upgrades as well as the other upgrades to assist with fuel economy you're looking at running about 5 gallons an hour. In other words, you leave all the other boats behind.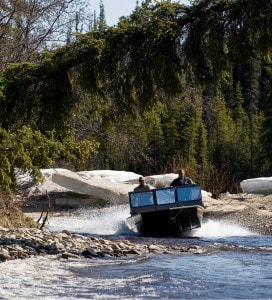 I can honestly say that I have been into remote locations as a result of using the SJX that no human being has ever set foot on. On some of our trips in Alaska we have literally driven this boat up into the mountains. It's that amazing.
A lot of times people who own an SJX find themselves to be alone on the river most of the year. There are times in spring and the water levels are higher and all the boats can get on the river. With an SJX you can get on that river all year long even in the low-water situations.